Germans usually have a slight pigment to their skin. I'm 25% German. They also have distinct skin, sometimes slightly freckled (usually minimal or none at all.) I have also noticed that they have a broad type nose. Many also have very broad shoulders or a stocky build (usually both the women and the men) and sometimes a fuller chest.
Here are some examples of german's with pigment:
(google search; german fans in germany.)
Heidi Klum
Noses:
Faces:
Some also have fuller faces around the cheek and bottom half of the face area.
Example (from google search)
Broad Shoulders:
Pouty lips/Kinda of a skin matching eyebrow look
Claudia Schiffer
Kim Bassinger
Eyebrows/Eye shape: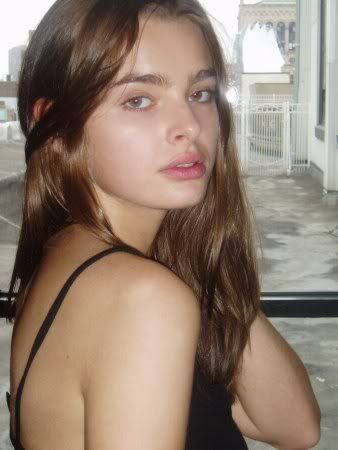 Model, May gil.
Actor, Erik Von Detten.